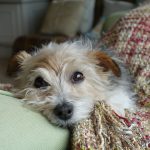 We have lived in Old Gore, Herefordshire hosting our lovely bed and breakfast at the Coach House for the last 15 years. Prior to this we ran a very successful guesthouse in Morningside, Edinburgh for over 20 years. We are more than happy to help you with all aspects of your stay. We can recommend some excellent local places to eat, suggest tourist sites and areas of natural beauty and help choose a wide variety of activities. Michael and Iola, your hosts at The Coach House.
For more information or to book a room please send us a message via our Contact page or call 01989 780 339.
Comments from our Guestbook:
Thank you for the welcome and relaxing stay. Mike and Sue from Salt Rock, South Africa.
Charming hosts and so peaceful, especially loved the fresh eggs at breakfast! Ann and Peter from Southwell, UK.
Lovely warm welcome. Great scrambled eggs! Very warm couple, loved it! x David and Ann from Rugby, UK.
We loved this house a lot! Maria and Karla from Austria.
Comy, cosy and homely. Thank you so much 🙂 x Paula and Shane from Cambridge, UK.
A more friendly welcoming stay could not be imagined. Thank you! Patrick and Katie from London
Wonderful, thoughtful and very clean, thank you. Terry and Rachel from North Somerset, UK.